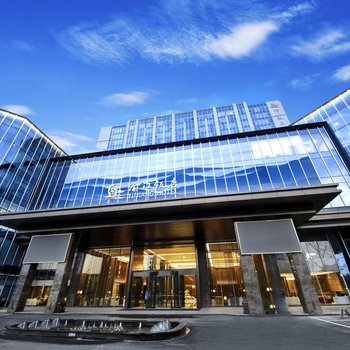 Opened in 2021, the YuJiang Hotel offers travelers a pleasant stay in Chengdu, whether for business or leisure purposes.
The hotel is conveniently located just 12km from Chengdu South Railway Station and 17km from Chengdu Shuangliu International Airport. In addition, Jitouqiao Metro Station is just a short walk away. Keeping busy is easy, with Qingshuihe Park, Kd Quansu Tiyu Lanqiu Park and Chengdu Xinguangsu Kadingche Club all nearby.
When guests have some time on their hands they can make use of the onsite facilities. For guests' convenience, airport pickup can be arranged. This Chengdu hotel features parking on site.
When it comes to Chengdu hotels, the YuJiang Hotel is highly regarded for its excellent facilities. This hotel is a popular accommodation for guests traveling for business.